Welcome to the LOST SPHEAR wiki!
The best source of information about
LOST SPHEAR
, written for fans, by fans.
Expanding upon the beloved features from their debut title,
I Am Setsuna
,
LOST SPHEAR
features an enhanced gameplay system with a revamped ATB battle system where players can strategize and freely adjust their placement mid-fight, seamless environments, and various locations to explore.
---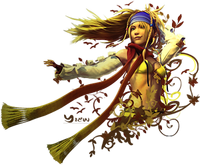 JRPG Games
Go to these sites for info or for help with your own wiki!
Aselia • Atelier • Breath of Fire • Chrono • Dinosaur King • Disgaea • Dragon Quest • EarthBound • Etrian Odyssey • Final Fantasy • Golden Sun • Hyperdimension Neptunia • Kingdom Hearts • Mana / Seiken Densetsu • Megami Tensei • Parasite Eve • Phantasy Star • Pokémon • Radiant Historia • Radiata Storys • SaGa • Star Ocean • Suikoden • Valkyria Chronicles • Valkyrie Profile • The World Ends With You • Xenoblade • Xenosaga • Yo-Kai Watch • Ys
Want your community included? See how!
See all of our JRPG gaming wikis!